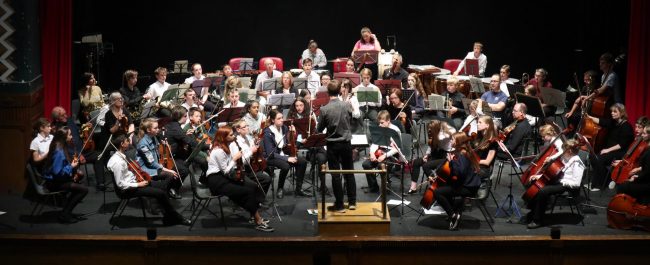 SScOT is seeking a new Director
Could you be the next Director of SScOT?
We're looking for an exceptionally organised administrator who shares our passion for music education to lead on the planning and delivery of all SScOT's activity. Working directly with the Board of Trustees and Management Committee, the Director is responsible for the day-to-day running of the charity, seeking funding for our activities, recruiting our fantastic tutor team, ensuring the smooth running of all our events and being a vocal advocate for SScOT and for the benefits of music-making across the board.
We're looking for someone who will:
have a strong interest and experience in music education and ensemble playing
have previous experience in organising musical and/or educational events
have an existing network in the field of music education
be well-organised, calm and supportive
have integrity, energy, stamina, patience and a sense of humour
be proactive, self-motivated and able to work flexibly and to deadlines without supervision, prioritising as necessary and seeking help and advice as necessary
have the ability to think creatively, solving problems and taking initiative as necessary
have excellent written and verbal communication skills
be computer-literate, including familiarity with WordPress
have a keen eye for detail
Download the full job description here
The contract is offered on a self-employed basis, with the role conducted from the successful candidate's home. It is anticipated that the candidate will be based in Scotland, but location can be flexible and meetings can be held remotely.
The fee for the role is £12,000 per annum, paid monthly with expected working hours in the region of 1.5-2 days per week which may be worked flexibly. The Director is expected to attend all SScOT events, including the residential course which in 2022 will take place from 11-16 July at Queen Victoria School, Dunblane.
The successful candidate will be required to join the PVG Scheme for regulated work with children (unless already a member, in which case an Existing Scheme Record check will be required)
Start date is negotiable and could be as soon as the successful candidate is available.
To apply, please send a CV and covering letter (no more than two sides of A4) to Robert Baxter, Chair of Trustees, via email to [email protected]. Please include details of two referees (permission will be sought before taking up references). Applications should be received by 5pm on Friday 29th October 2021. Interviews will take place in early November.
For an informal discussion about the role please contact the current Director, Kate Whitlock, on 07763 973 842.